Feb 14, 2014
FREE Trial Download - The Start to End Video Guide to Implementing Oracle Inventory in R12
Can We Have a Trial Version... FREE?
Sure, that's what we do at this site!
You try, before you choose to buy.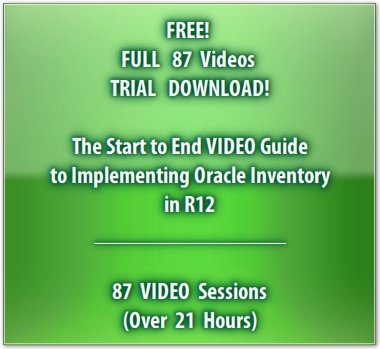 This TRIAL version is available as a FREE Download with No Obligations.
This version will help you explore and review the COMPLETE Video Tutorial... ALL 87 videos, for 1 Trial and 1 Day.
Once you like the Tutorial, select from any of the Subscription options below, to get your copy of the eLearning Video.
Continue reading "FREE Trial Download - The Start to End Video Guide to Implementing Oracle Inventory in R12"