Why do we need Oracle Inventory?
Oracle Inventory meets the following business needs of an organization:
Building the enterprise structure
Creating item numbers
Monitoring inventory on an ongoing basis
Maintaining accurate on-hand balances
Planning material replenishments
Forecating demand
Building the Enterprise Structure
Before you use Oracle Inventory, you need to setup one or more organizations. Organizations represent distinct entities in your company and can include separate manufacturing facilities, warehouses, distribution centers, and branch offices.
---
Try This FREE Download First!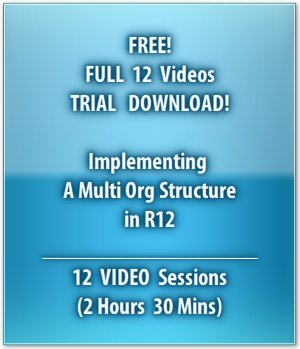 ---
And then, this FREE Mega Download...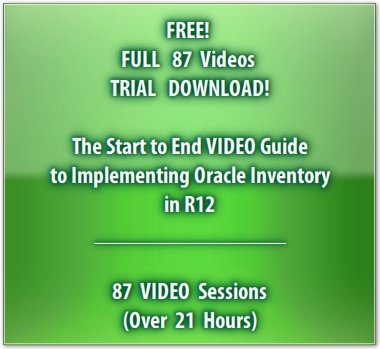 This version will help you explore and review the COMPLETE Video Tutorial... ALL 87 videos, for 1 Trial and 1 Day.
Once you like the Tutorial, select from any of the Subscription options here, to get your copy of the eLearning Video.
As on 12 February 2015...
4,800 Subscriptions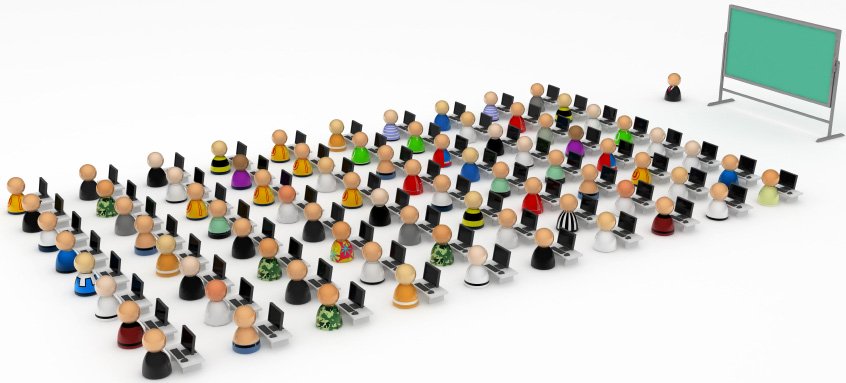 We are TRULY excited to share with you the Feedback we are getting on this Tutorial!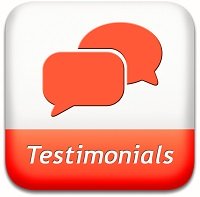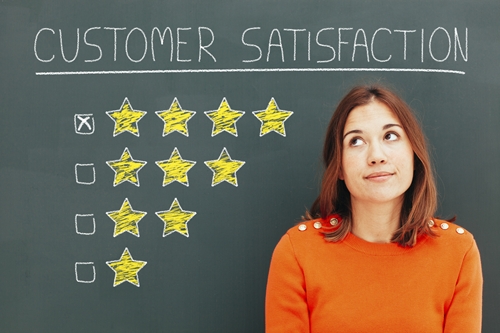 ---
VIDEO Subscription:     3 Months Plus
The Start to End Video Guide to Implementing Oracle inventory in R12
All 87 Videos play with FULL Functionality for 100 Days
Download link appears IMMEDIATELY after Purchase
Price: $99.99 for 1 PC

---
---
How the blocks come together in 11
i
In Release 11i, an organization structure would essentially consist of the following building blocks.
Set of Books
This entity is defined in Oracle General Ledger. The Set of Books is defined by the three Cs – Currency, Calendar and Chart of Accounts.
Legal Entity
This is defined as an organization of type GRE/Legal Entity using the Inventory Responsibility. This is a legal company for which you prepare fiscal or tax reports.
The Legal Entity has to be assigned a predefined Location. It must then be associated to an existing Set of Books. So the Set of Books has to be defined before a Legal Entity.
Operating Unit
This is defined as an organization of type Operating Unit using the Inventory Responsibility. The Operating Unit is an organization that uses Oracle, Cash Management, Order Management and Shipping Execution, Oracle Payables, Oracle Purchasing and Oracle Receivables.
The operating unit may be a sales office, a division or a department. The Operating Unit has to be assigned to a Legal Entity and a Set of Books.
Inventory Organization
This is defined as an organization of type Inventory Organization using the Inventory Responsibility. An inventory organization can be a physical entity like a warehouse where inventory is stored and transacted or it can be an organization that manufactures and distributes products or both. An inventory organization can also be a logical entity like an item master organization which only holds items with no transactions.
The Inventory Organization has a costing method, a workday calendar, and a list of items. It stores information from Oracle Inventory, Bills of Material, Work in Process, Supply Chain Planning and Purchasing receiving functions.
The Inventory Organization has to be assigned to an Operating Unit, a Legal Entity and a Set of Books. The inventory organization would have subinventories and locations defined underneath it.
Surprises in Release 12
There is no Set of Books!
Instead there are Ledgers and Ledger Sets. Discussions on these are beyond the scope of Inventory. However, an understanding of how Ledgers relate to Legal Entities and Operating Units would definitely help. Because, as an upcoming Inventory module expert you would want to know how the building blocks in the organization structure come together! So, let's look it up in the pages that follow.
---
Free Trial Version:

A Comprehensive Guide to Implementing Internal Requisitions, and Internal Sales Order Cycle in R12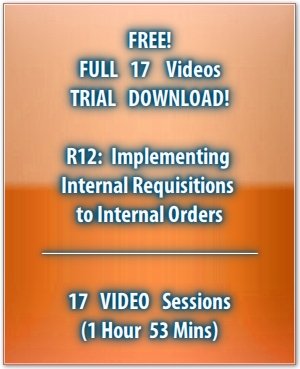 ---
Next: Setting Up the Oracle Inventory Organization Structure **(Demo included)** 
Creating the Operating Unit **(Demo included)** 
Defining the Inventory Organization Calendar **(Demo included)** 
Creating the Item Master Organization **(Demo included)**
Building the Inventory Organization **(Demo included)** 
OSS Creates Some Categories **(Demo included)** 
About a Unit of Measure **(Demo included)** 
Building a Shipping Network **(Demo included)** 
Miscellaneous Transactions in Oracle Inventory 
Customizing Transactions in Oracle Inventory 
A New Transaction Type for Travis 
Subinventory Transfer Transactions 
The Replenishment Move Order **(Demo included)** 
Min-Max Planning and Move Orders **(Demo included)** 
Periodic Automatic Replenishment **(Demo included)** 
Return from Oracle Inventory to the Oracle Apps Training Online Home