Subinventories for OSS
Subinventories are contained within an inventory organization.
A subinventory serves as the storage location where items are physically stocked. Inventory transactions take place between these storage locations. A subinventory may be further divided into locators.
---
Subinventories Used in Multiple Applications
Jennifer, the Inventory Lead at Office Smart Solutions (OSS) knows that creating a subinventory is not an option but a necessity. Implementation of additional modules in Oracle EBusiness Suite is contingent upon the existence of these organizational units in the Office Smart Naperville (OSN) inventory organization. For example, material transactions in Oracle Work in Process and Order Management needs subinventories, to name a few.
---
FREE Trial Download!


eLearning VIDEO:


How BIOS Electronics Implemented Oracle Inventory in R12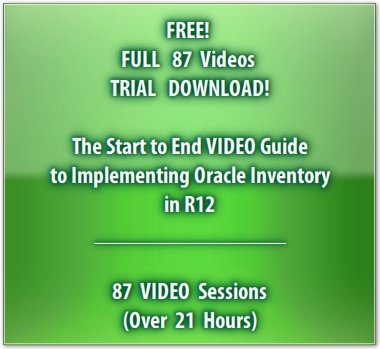 This version will help you explore and review the COMPLETE Video Tutorial... ALL 87 videos, for 1 Trial and 1 Day.
Once you like the Tutorial, select from any of the Subscription options here, to get your copy of the eLearning Video.
FREE Download 
Detailed Course Topics for the Start to End VIDEO Tutorial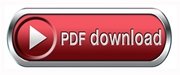 As on 12 February 2015...
4,800 Subscriptions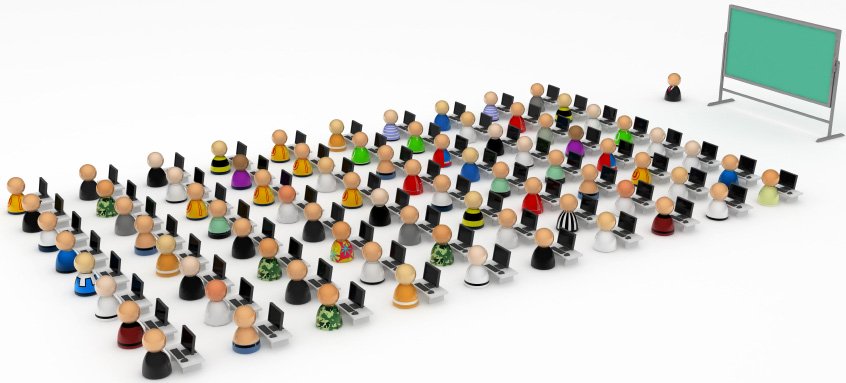 We are TRULY excited to share with you the Feedback we are getting on this Tutorial!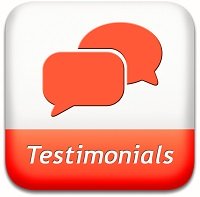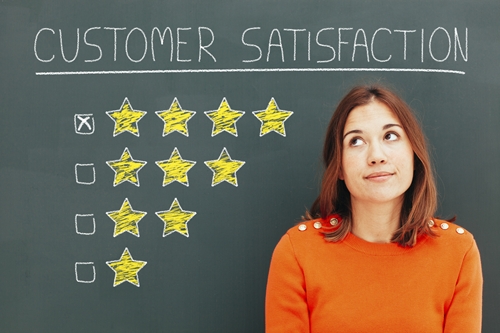 ---
The Stores Subinventory for Office Smart Naperville
The first subinventory to be defined in OSN is the Stores subinventory.
To begin with, this subinventory will be used to store all items that are received from Office Smart's suppliers. These include raw materials, purchased items that go into manufacturing. OSS also purchases tools and instruments that are used in production. These would be stocked in Stores as well. So, this will be an Asset subinventory.
The process of defining a subinventory is well documented in the User Guides with adequate explanation on the significance of each field in the subinventory definition form. This is why this section will skip those details.
The Stores subinventory will have Locator Control set to None. When defining the OSN inventory organization the Locator Control field had been set toDetermined at Subinventory level. Therefore, every time Jennifer creates a subinventory in OSN, she would have the option to determine whether transactions to that subinventory are controlled by locators.
---
The Subinventory General Ledger Accounts
If OSN were an Average Costing organization, then the subinventory accounts region would have been grayed out, except for the Expense and Encumbrance accounts as shown below. The accounts that default to a subinventory are the ones defined at the organization parameters level.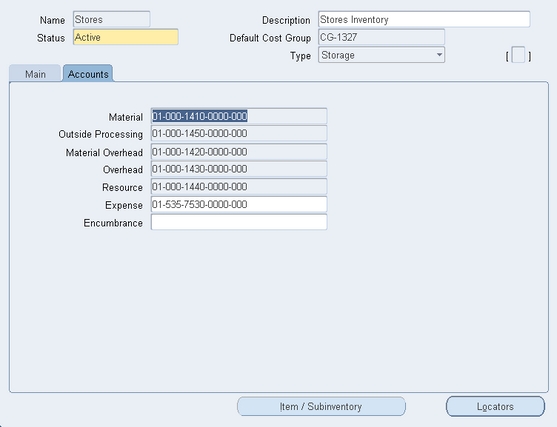 The valuation accounts for the Stores subinventory in OSN also default from the accounts defined at the OSN organization parameters level. But since OSN is a Standard Costing organization, Jennifer can override the default accounts at the subinventory level. However, she chooses to retain them as shown below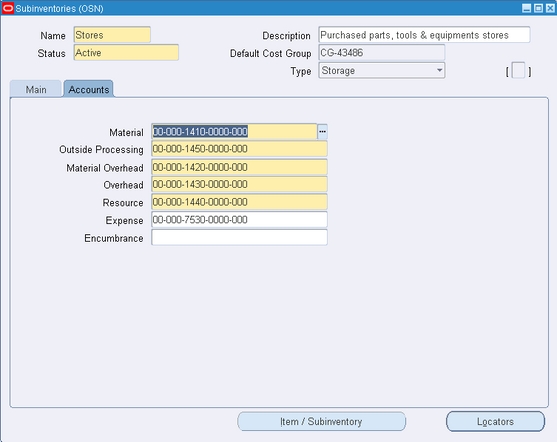 Jennifer saves her work and thus the first subinventory is created.
---
Previous: OSS Creates Some Categories 
Return to Oracle Inventory from Subinventories