Oracle Work in Process Resources
A Resource can be a person, a machine, tools or services used in the production process. In Oracle EBS, Resources are defined not in Work in Process but in in Oracle Bills of Material (BOM).
Of Resources and Departments
Dwight has learned that in Oracle WIP, a plant or inventory organization is divided into Departments. Each Department houses its Resources. So, Resources are defined and then assigned to their respective Departments. A Resource may be shared by two or more Departments.
Dwight Begins Listing his Resources
Dwight is working on his whiteboard, trying to group his resources by Department. The Naperville Plant manufactures the Executive Office Chair using the following eight Resources: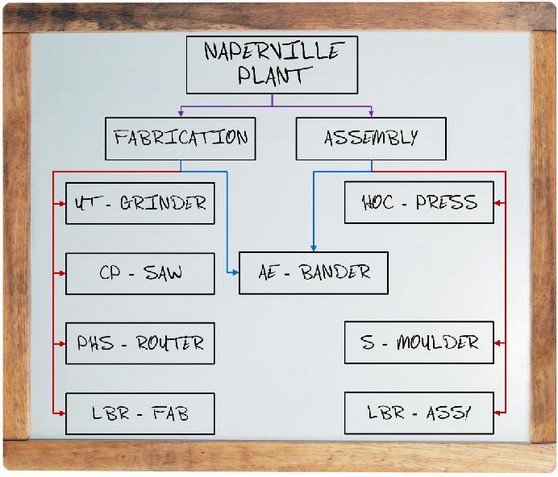 UT-GRINDER or Universal Tool Grinder
CP-SAW or Computerized Panel Saw
PHS-ROUTER or Pneumatic High Speed Router
LBR-FAB or Labor for Fabrication
S-MOULDER or Spindle Moulder
HOC-PRESS or Hydraulically Operated Cold Press
LBR-ASSY or Labor for Assembly
At the Naperville Plant, these Resources are housed by two Departments – Fabrication and Assembly, as Dwight's diagram above suggests.
Dwight Sets Up Resources
The man now proceeds to wet his hands with some real configuration in Oracle WIP. Let us see what he does in the demo below.
Demo: Setting Up Resources
Click anywhere on the picture below,
A new window opens to run the Demo.

In case your browser allows,
Use F11 or View > Full Screen to browse.

There's a green button that says Start Demo,
Click it and that's it! You are good to go!

Running a demo in Full Screen you can tell,
You are not missing a single detail.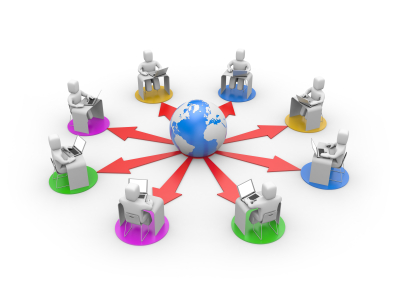 Some Notes from the Demo
The Basis field determines the Resource Usage calculations. If the Resource incurs a cost based on the number of items produced, then it needs to be assigned a Basis type of Item. If however, a Resource incurs a cost that is independent of the number of items produced then the Resource is to be charged with Basis type of Lot. A Resource used to set up a machine would typically have a Basis type of Lot.
EBS WIP lingo: Charging a Resource implies that use of the Resource is incurring a cost (which will be charged to the job and will become part of the assembly cost upon final assembly completion).
Ways to Charge a Resource
There are four options in the Charge Type field.
WIP Move
Manual
PO Move
PO Receipt
WIP Move is used to charge a Resource automatically as it processes the job and moves it to the next operation.
Manual charging indicates that the Resource will be charged manually using the Resource Transactions screen.
PO Move and PO Receipt are used to charge Resources in an outside processing operation. We will deal with in the pages to come.
An Example of Resource Charging:
Calculation Time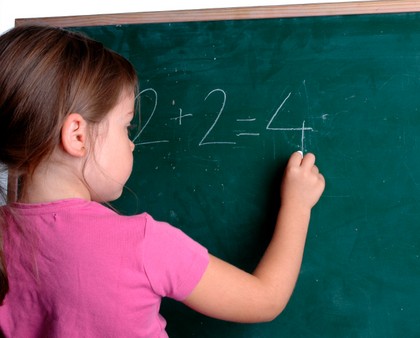 A Universal Lathe machine performs turning operation on a job. A standard turning operation takes 12 minutes to complete a job on this machine. This is the Usage for the Resource. So, the Resource Usage is 0.2 HR (UOM for hours). The Resource Rate for the Lathe is $18/HR. If the Resource is run for a batch of 50 jobs (50 Each or 50 EA), the cost incurred will be the Resource Charge computed as follows
Resource Charge = Rate X Usage X Quantity
= $18/HR X (0.2 HR/EA) X 50 EA
= $180
For Resources with Basis type as Item and Charge Type of WIP Move, the Resource gets charged as and when each assembly/subassembly or unit completes that operation.
For Resources with Basis type as Lot and Charge Type of WIP Move, the Resource gets charged upon completion of the first assembly at the operation.
We will delve into these calculations shortly.
Next: Oracle Work in Process Departments
Previous: Office Smart Decides on Oracle Work in Process
Return to Oracle Work in Process (WIP) from Oracle Work in Process Resources